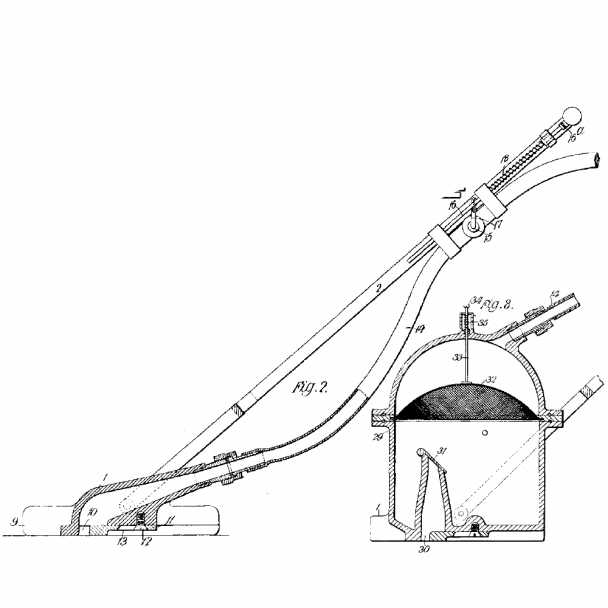 The world's favourite domestic help
Its £350 price tag, heavy, horse-drawn combustion engine and large suction pump certainly made the world sit up when the first vacuum cleaner was patented by Hubert Booth in 1901. This was an invention that would ultimately transform health and cleanliness – as well as lifestyle.
Having founded The Vacuum Cleaner Company Ltd, Booth went on to be granted world patent rights in 1903. Legal battles then followed as other competitors tried to cash in on his vacuum concept. But when 'spotted fever' broke out among soldiers stationed at London's Crystal Palace, Booth smartly raised his profile by removing 23 tons of dust from there. A move that led to an immediate drop in cases.
The vacuum's impact elsewhere was widespread. Cleaning became a once a week activity instead of once a season – or even once a year. And fewer domestic cleaners were needed. Critically, public health improved, particularly in relation to dust allergies and breathing issues. For nearly 90 years, the bag-style vacuum was to remain supreme. And it was only to be seriously challenged when Dyson's patented 'dual cyclone' technology was marketed from 1993.
5 years. 5,127 prototypes
Perfecting James Dyson's famous bagless vacuum cleaner was a long, tough journey.