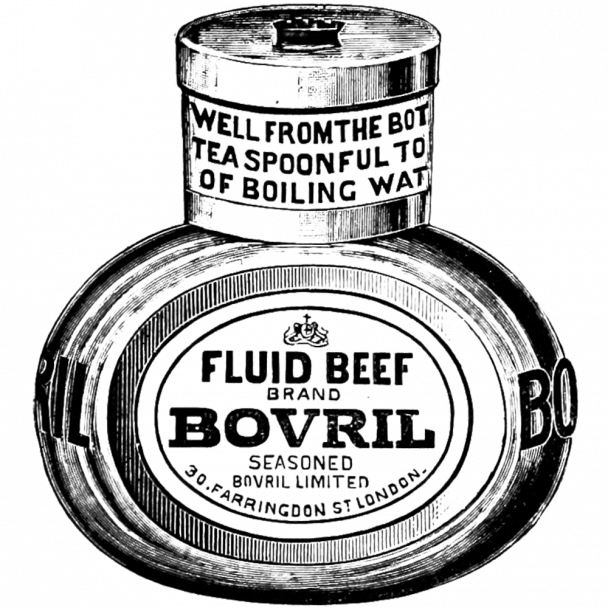 From family butcher shop to a nation's favourite
Synonymous with everything from casseroles and gravy to a 'can-do' attitude in sub-zero temperatures, Bovril as we know it was invented in the 1880s by an enterprising Scot called John Lawson Johnston. After winning a contract to supply the French army with cans of beef during the Franco-Prussian War, Johnston ingeniously turned to beef extract to make up for the shortfall in meat.
His invention soon became a regular fixture in hospitals and workhouses, and by 1888 Bovril was being sold by pubs and grocers across Britain. Its reputation as a legitimate 'health food' was sealed during World War One – but it was also marketed as a versatile ingredient to have in the pantry at home.
Abel + Imray's links with Bovril date back to its earliest beginnings, when we helped register some of the original trade marks. Now owned by Unilever, it's still popular today. People use it as stock, stir it into stews, and sip it as a hot drink while cheering on their local football team. There's even a "beet" version suitable for vegetarians – proving that even a humble invention from the 1800s can adapt to modern tastes.
Over 3 million
Jars of Bovril are sold in Britain every year.